Get to Know: Arun Babu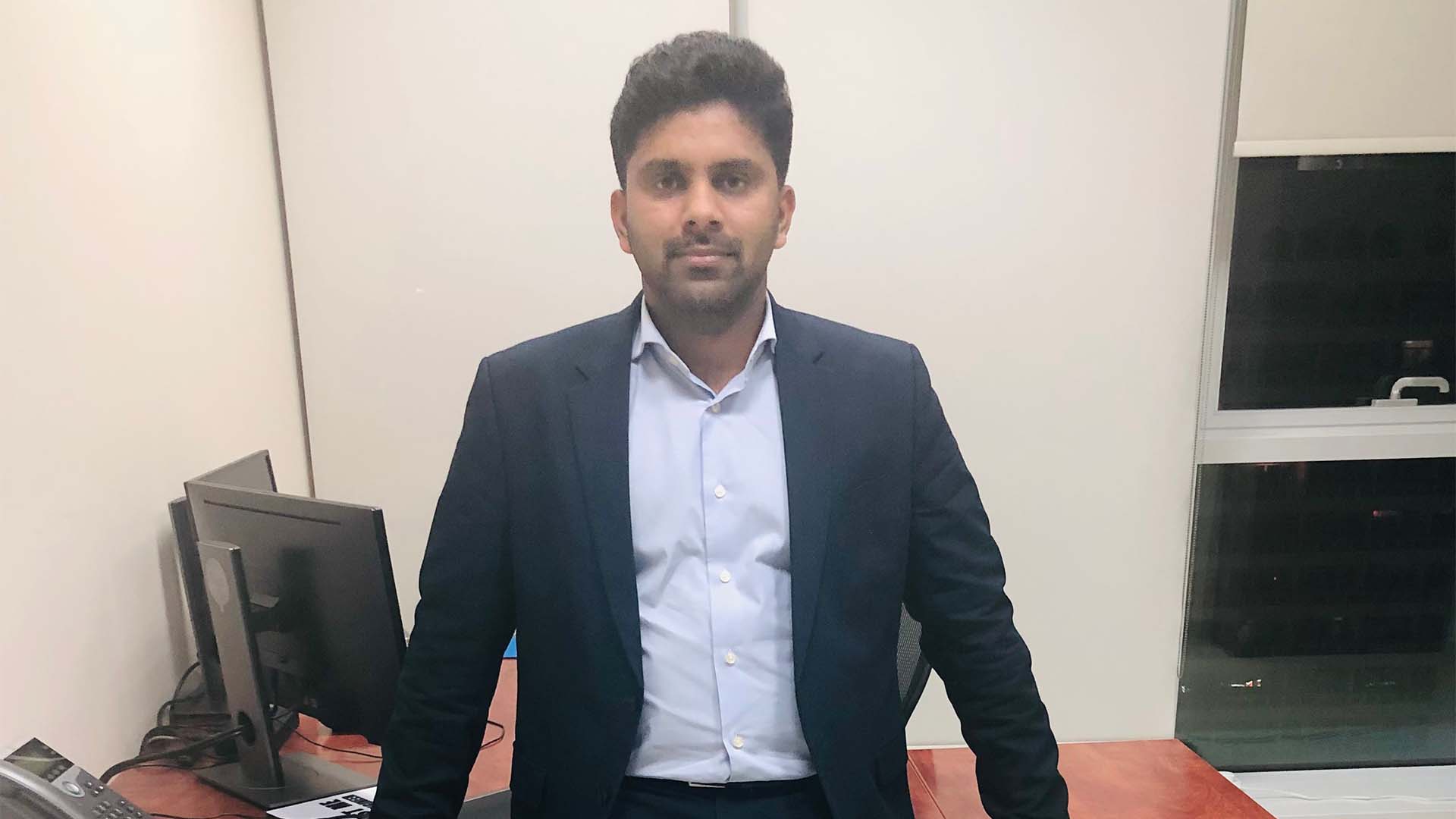 Account Manager – Business Development and Sales
Technology-Led Industrial Solutions
Abu Dhabi, United Arab Emirates
---
When asked what he would say to someone who was considering a career with KBR, without hesitating, Arun said the first thing he would talk about is KBR's people-driven values and culture.
One of the things that excites Arun most about that culture is the willingness he has seen across the company to always adapt and evolve, to "not get stuck in time warps," as he puts it. The ability of KBR's people to meet new challenges head on and to move as an agile company stems from his favorite of the ONE KBRs Values, "We Empower," and it's something he puts into practice in his business development role.
"Working in sales is fun and exciting, but I view what I do as so much more than sales," Arun said. "I have been empowered to help transform the business by developing and implementing strategies that bring KBR's solutions to the market. Whether it be through digitalization, strategic shifts or new breakthroughs, I am proud of the potential that I have to keep the business moving forward."
Arun and his team have been instrumental in ensuring that KBR's heritage industrial solutions business has been able to successfully transform with the times, and within KBR's broader strategic direction, by adding volume, expanding on existing projects, and capturing business on new frontiers.
Since joining the KBR team of teams, Arun has also embraced KBR's Zero Harm safety culture.
"It's in my blood," he said. "Before I came to KBR, my relationship to safety had always been transactional and procedural. Today, for me, safety is personal. It's about safeguarding my family's and my whole well-being."
When not helping take KBR's solutions to market, Arun loves to travel and play cricket. He also participates in KBR events such as Zero Harm Day and a special Employee Appreciation Day celebration in Dubai, in which he and his colleagues did a group Bollywood dance.
Learn more about KBR's Technology-Led Industrial Solutions.