KBR Recognized Globally as a Great Workplace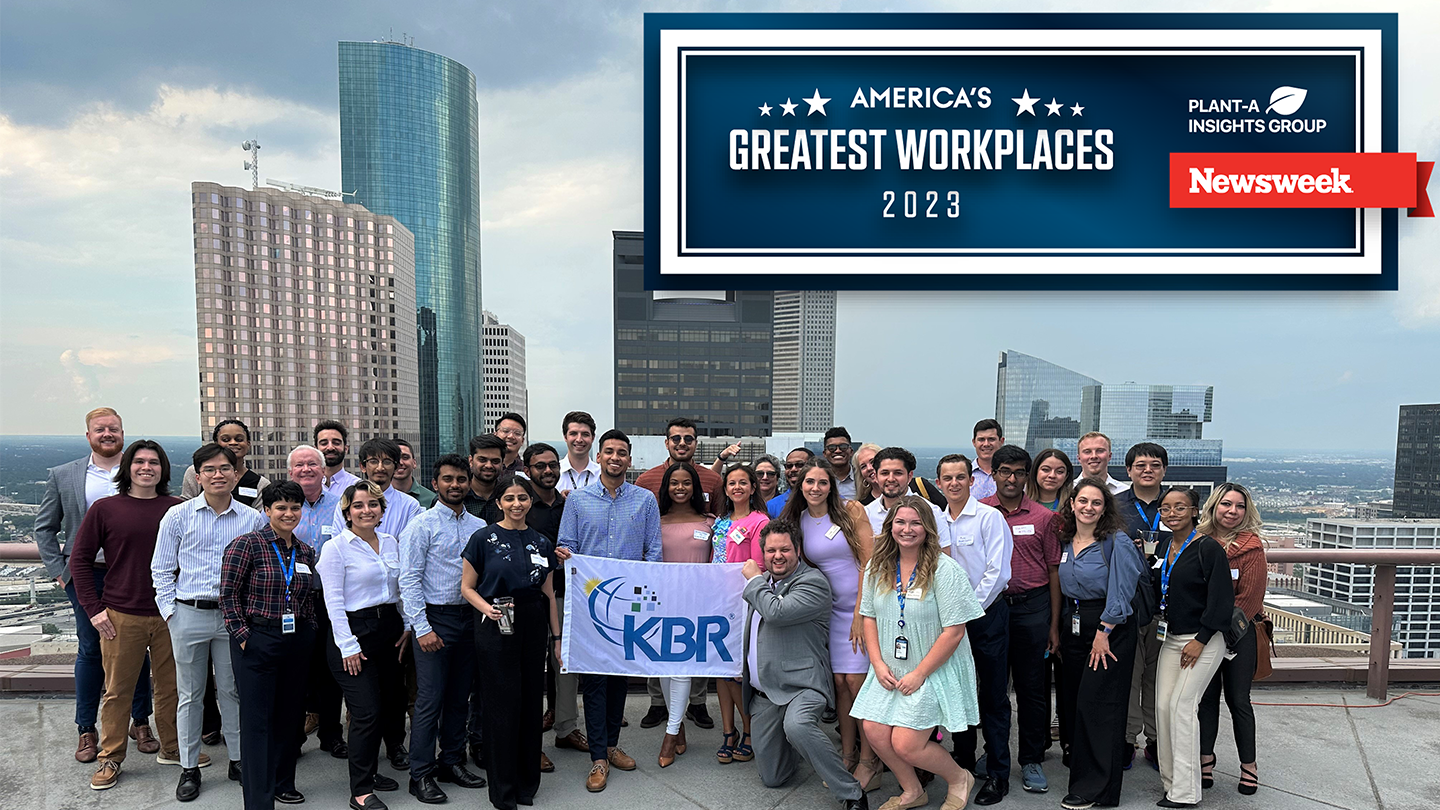 By Jenni Myles, Executive Vice President and Chief People Officer  
Every day, KBR is working hard to put our people first. That means creating environments where they can belong, connect and grow, where they feel supported, and where they feel inspired to deliver the solutions that are helping address the most important challenges the world is facing today. After all, our people are the best and brightest, and they deserve it! 
Though we know we have work to do to ensure we're a global employer of choice, it's encouraging when we receive positive feedback letting us know we're on the right track. 
KBR was proud to announce that it had been recognized in July — not once, but twice — for our dedication to being the best possible company to work for. 
We were named to Newsweek's 2023 list of America's Greatest Workplaces and also earned a spot on Great Place to Work's list of the UK's Best Workplaces™ for Women. 
These exciting achievements serve as a testament to our people-driven culture at KBR. Our people are the driving force behind every accolade, so it's my honor to recognize them. They are the reason KBR has been recognized yet again as a great place to build a career. 
The Newsweek distinction reflects our unwavering dedication to fostering inclusive, productive and innovative work environments. The Great Place to Work list celebrates workplaces that are not just providing a great work environment, but that are also ensuring they're creating positive and supporting environments for women.  
These recognitions are in addition to others KBR has received over the past few years, including being named as one of Fortune magazine's Best Workplaces in Texas (2023); a UK's Best Workplace™ for Well-being (2023); a position on Fortune's list of the World's Most Admired Companies (2022 and 2023); and appearing on Forbes' list of the World's Top Female-Friendly Companies (2021 and 2022). 
Visit careers.kbr.com if you are interested in learning more about opportunities at KBR.