Kody Sims Named Navy Reserve Sailor of the Year Alongside KBR's Award for Outstanding Support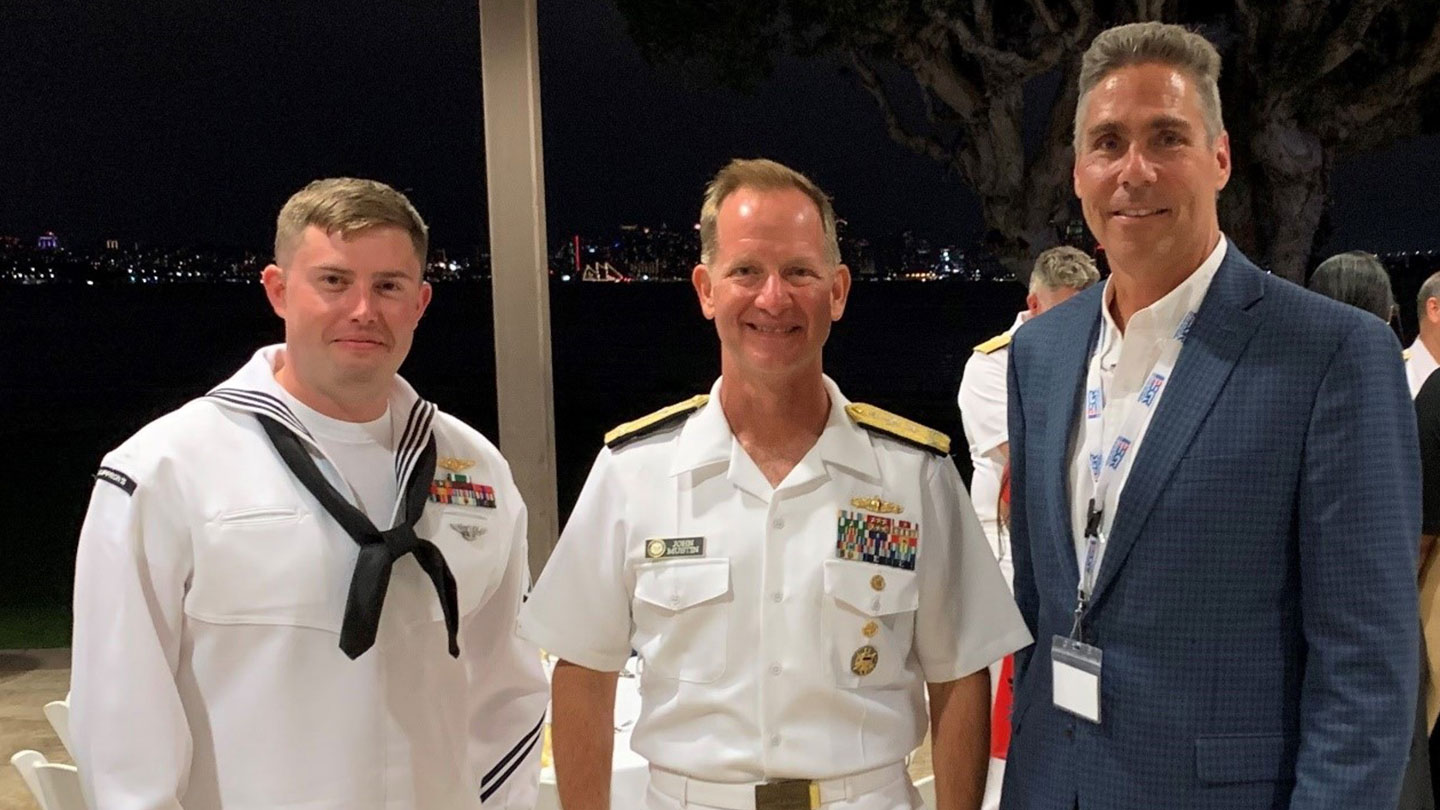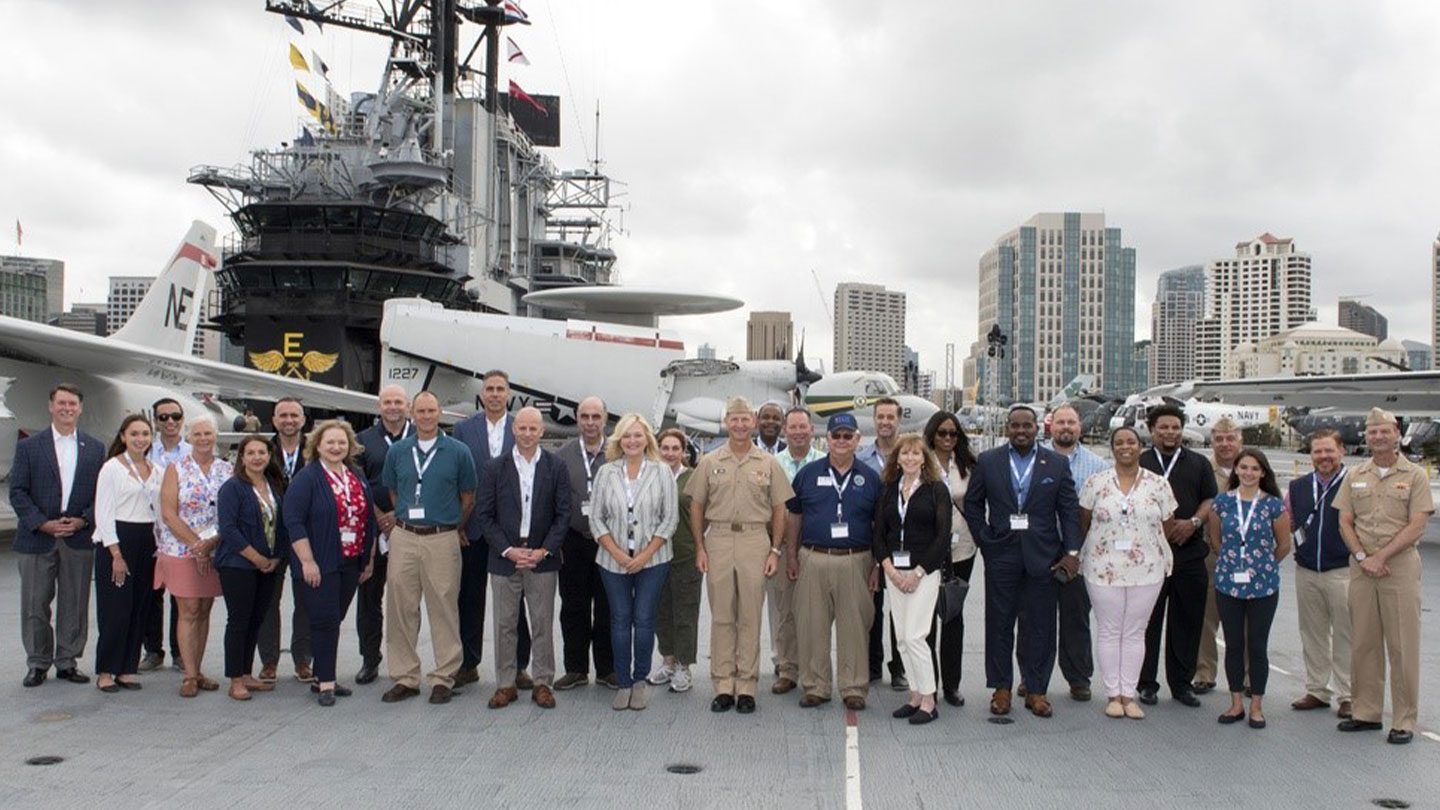 KBR C-130 Flight Engineer Kody Sims was honored as 2020's U.S. Navy Reserve (USNR) Sailor of the Year during a virtual ceremony held this past spring.
Assigned to Fleet Logistics Support Squadron Five (VR-55) at Naval Air Station Point Mugu, California, Sims distinguished himself out of thousands of others who are also doing great work around the globe.
Sims' accomplishment was announced during a live-stream ceremony from the Navy Museum at the Navy Yard in Washington, D.C. on May 7. Naval Aircrewman (Mechanical) 1st Class Kody Sims was selected from three finalists as last year's top Reserve enlisted sailor. Sims was carefully chosen out of 12,000 first class petty officers and will be promoted to rank of chief petty officer as a result.
After the award presentation, Sims took a moment to thank the many leaders and sailors who made an impact on his career.
"Every sailor that I have had an interaction with throughout my career, I've been able to pull a positive or constructive piece of insight from, which has ultimately helped me improve," said Sims.
"I feel that is what makes us great as a Navy, the diversity of our people … a diversity that introduces you to new and different ideas that can only guide you to improvement," he said. "I am very humbled and excited to accept this selection today, and I cannot wait to take what I learned through this process back to the fleet and work with the sailors to become the best Navy Reserve that we can be."
As a retired naval aviator and test pilot, KBR's Tim Morey, Director of Armament Test and Evaluation, is familiar with the highly competitive nature of the Sailor of the Year Program.
"Kody Sims has a bright future with KBR and the Navy Reserve, and, in some respect, his selection as the 2020 Navy Reserve Sailor of the Year comes as no surprise," said Morey. "The competition for this prestigious recognition is significant, which makes it a very difficult decision for the selection board every year." 
Congruently, KBR was also recognized in August for its outstanding support of the U.S. Navy Reserve during a Navy Employer Recognition Event (NERE) in San Diego. Celebrating its tenth year, NERE highlighted several civilian employers from across the nation.
"KBR is very proud of its employees who continue to serve in the military reserves and National Guard," said Morey, who received the award on behalf of KBR from Chief of Navy Reserve Vice Adm. John Mustin. 
"Corporate support for these men and women is critical to our national security and an essential element in sustaining the all-volunteer force for the future. Plus, it makes good business sense to hire these disciplined and skilled employees who display pride, leadership, responsibility, and professionalism in everything they do," Morey said.
KBR appreciates the effort by the Navy Reserves to put on this event, especially during the ongoing global pandemic.
"It demonstrates the true partnership, trust and respect between our military reserve forces and our industry as a team of teams that come together to support our warfighter," Morey said.