KBR Experts Recount Training Astronaut and Inspiration Jose Hernández "A Million Miles Away"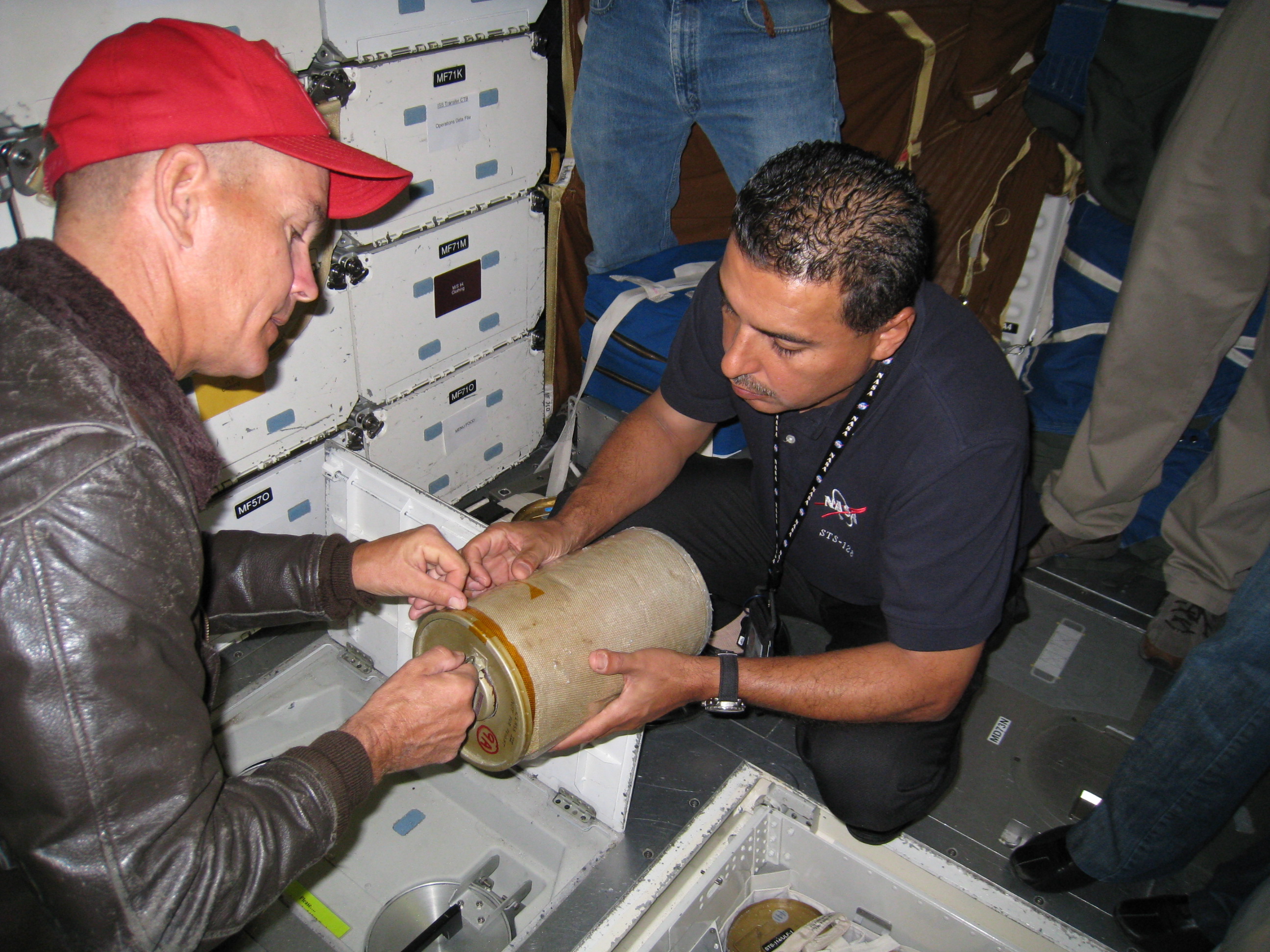 KBR has supported every U.S. astronaut since 1968, ensuring they have the critical support and safety for each mission – from the food they eat to the suits they wear. At every stage of NASA crew support for the past 55 years – both on Earth and in space, KBR can be found.
Former NASA astronaut José Moreno Hernández is an engineer, a father, and an inspiration to many around the world. Hernandez's life story is portrayed in the new biopic film, "A Million Miles Away", starring Michael Peña. Released this fall on Amazon Prime, the movie shows Hernández's inspiring path from a migrant farm worker to an engineer and eventually an astronaut.
KBR played a crucial role behind the scenes supporting Hernández during a pivotal chapter of his life. KBR Supervisor for NASA's Flight Operations Directorate Training and Program Integration Branches, Scott Weinstein, worked with Hernández in 2008-2009 under the first Integrated Mission Operations Contract (IMOC), when he was a crew systems instructor. KBR recently announced its award of the third iteration of this prestigious contract earlier this year.
Crew systems are a vital component of human spaceflight missions, keeping astronauts safe in the harsh environments of space. This essential training focuses on crew habitability and encompasses everything from the systems used for clean water to crew escape. 
"The training isn't glamorous, but it's critical for the safety of the crew and vehicle," Weinstein said. Without it, the astronaut's well-being and survival in space are at risk. He gave an example: "Imagine living for two weeks with a broken toilet, dirty water, and can't find your toothbrush!" 
Weinstein recalls happily working with Hernández while he trained as a crewmember for NASA's Space Shuttle mission to the International Space Station, STS-128. Weinstein and his team trained the crew members on proper utilization of the launch and entry suits, the famous orange suits, in addition to the crew escape systems. 
"As a mission specialist, Jose understood his crucial role while the Space Shuttle crew trained for various emergency scenarios," continued Weinstein. "Astronauts are known to have diverse backgrounds and personalities; they are high achievers selected to perform in space on behalf of all humans. I remember Jose as friendly, often smiling, and focused on learning his roles. He was genuinely engaged in the training, which gave me and his instructor team confidence that he would be safe and effective in space for himself and for his crewmates. I enjoyed working with Jose and the crew of STS-128."
Paul Reichert, KBR Principal Specialist in Product Training, also worked with Hernández as a photo and TV imagery operations expert under IMOC. Over the years, Reichert has trained numerous astronauts how to take photos and videos of space that are then made available to the public via NASA's public library and now on social media.
"I taught [Hernández] several imagery classes in 2008 and 2009 in preparation for the mission. Jose was very smart, picked up on the camera basics quickly, and was a pleasure to work with," Reichert said.