KBR Celebrates 30 Years of Technical Trade Training in Australia
For 30 years, KBR has been involved in providing the Australian Department of Defence with technical trade training at multiple military bases throughout the nation. KBR experts have proudly trained more than 15,000 students to qualify as either electronic technicians or marine technicians for the Royal Australian Navy. 
Our team's 30 years of dedicated service stands as a testament to KBR's unwavering dedication to supporting the Royal Australian Navy now and into the future.
One team member who has been alongside for nearly the entire journey is Jerold (Jerry) Naden. The vocational education instructor and training developer joined the team 25 years ago and has many fond memories. 
"We worked as a team that ensured the Navy received the best training in the nation," Jerry says.
After serving 20 years in the Royal Australian Airforce, Jerry began on the program in 1998. Typical of the team delivering KBR's training, Jerry's knowledge and experience was invaluable. 
Jerry worked initially at Hope Valley, Kwinana, in Western Australia, and most recently at Leeuwin Barracks in East Fremantle, in the state's capital of Perth. 
He has made lifelong friendships that have endured decades.
"I saw students come in droves to learn about mathematics, ship stability, electrical and electronics, seaworthiness, alternate maritime training and many other topics," he says.
"The instructional staff assembled by KBR were highly skilled and knowledgeable individuals equipped to deliver Navy a sustainable workforce for the next 25 years. An incredible achievement that I am proud to be part of."
Technical trade training provides practical, hands-on training and instruction in specific trades and professions. The Royal Australian Navy offers 10 trades training programs, six of which have been delivered by KBR's RTO. These are based on the Australian Qualification Framework, providing contemporary and transferable qualifications. 
Most recently, the training provided by KBR was a part of the Technical Trades Training Services (TTSS) contract, awarded to Scientific Management Associates, now part of the KBR family via strategic acquisition. 
KBR's training ensured sailors were qualified for a range of entry-level roles and supported career progression through Royal Australian Navy ranks. KBR's offering created opportunities for continuous improvement, enhanced training outcomes and student engagement through contemporary learning and innovation.
We are proud to have had many long-serving team members delivering training to Royal Australian Navy personnel.
Below, we share the stories of three KBR team members who have delivered technical trade training to the Royal Australian Navy. 
Marty Ryan 
Technical Trades Training Services Program Director 
HMAS CERBERUS           
Image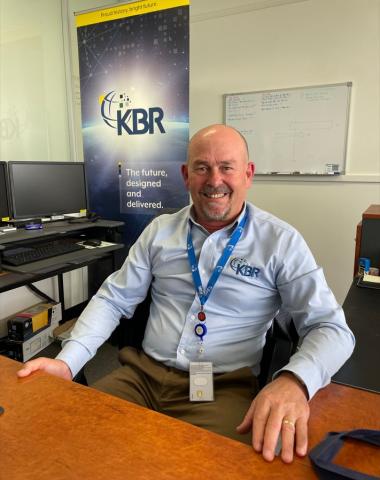 In 2023, Marty commemorated a significant milestone - a decade of dedicated service with KBR.  
During this period, Marty has admirably demonstrated his steadfast commitment and leadership within KBR and to delivering essential capability to Navy. 
"I have been privileged to lead a great team to successfully deliver the TTSS Contract and provide critical capability to Navy and our Nation's security," Marty says.
Paris Murray 
People and Culture Coordinator 
Corporate P&C and HR Team     
Image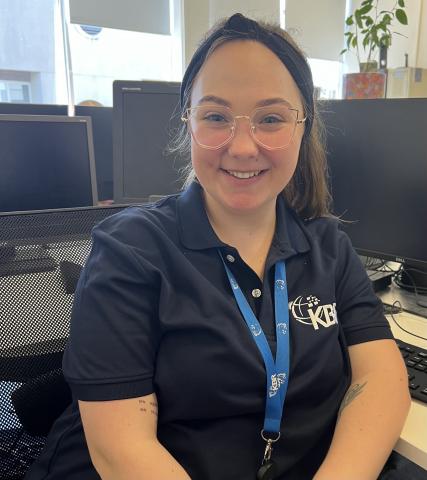 Paris started with KBR in 2022 as the computer-aided instruction administrator at HMAS Cerberus. She was recently redeployed to KBR's Government Solutions Asia Pacific People and Culture team as the People and Culture Coordinator.  
Paris is particularly complimentary of the communication and support received in her redeployment.  
As mum to 2 young children aged 1 and 3, and the partner of a defence member, she believes this is the best move for her and her family.  
"The potential for growth within this company is very exciting and I hope I can contribute to a positive employee experience when it comes to everything people and culture," Paris says. 
Shane Brown  
Training Operations Manager 
HMAS CERBERUS 
Image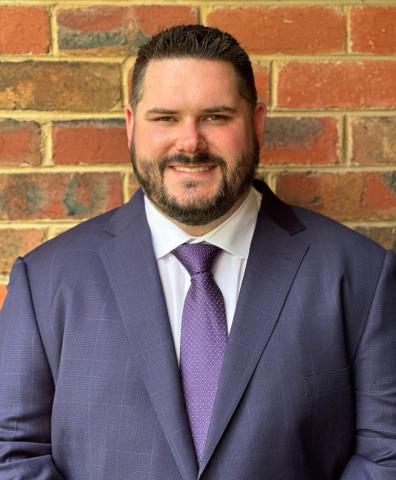 Shane says the most rewarding part of being the Training Operations Manager for the TTSS contract was seeing the apprentices apply their new skills and knowledge.  
"The passion of the KBR instructors is critical in ensuring the training provided is of the highest quality and best prepares Navy technical sailors to fight and win at sea. I believe the workforce on TTSS contract derived great satisfaction from the importance of our work and we are proud of the product we delivered," Shane says.
"The expertise exhibited by the instructors is world class and has been recognised on many occasions by the Navy as a critical contributor to Navy capability.
"It has been a highlight of my career to have had the opportunity to manage the team and contribute to their long story of success."