KBR's Team of Teams Supports the UK Nuclear Mission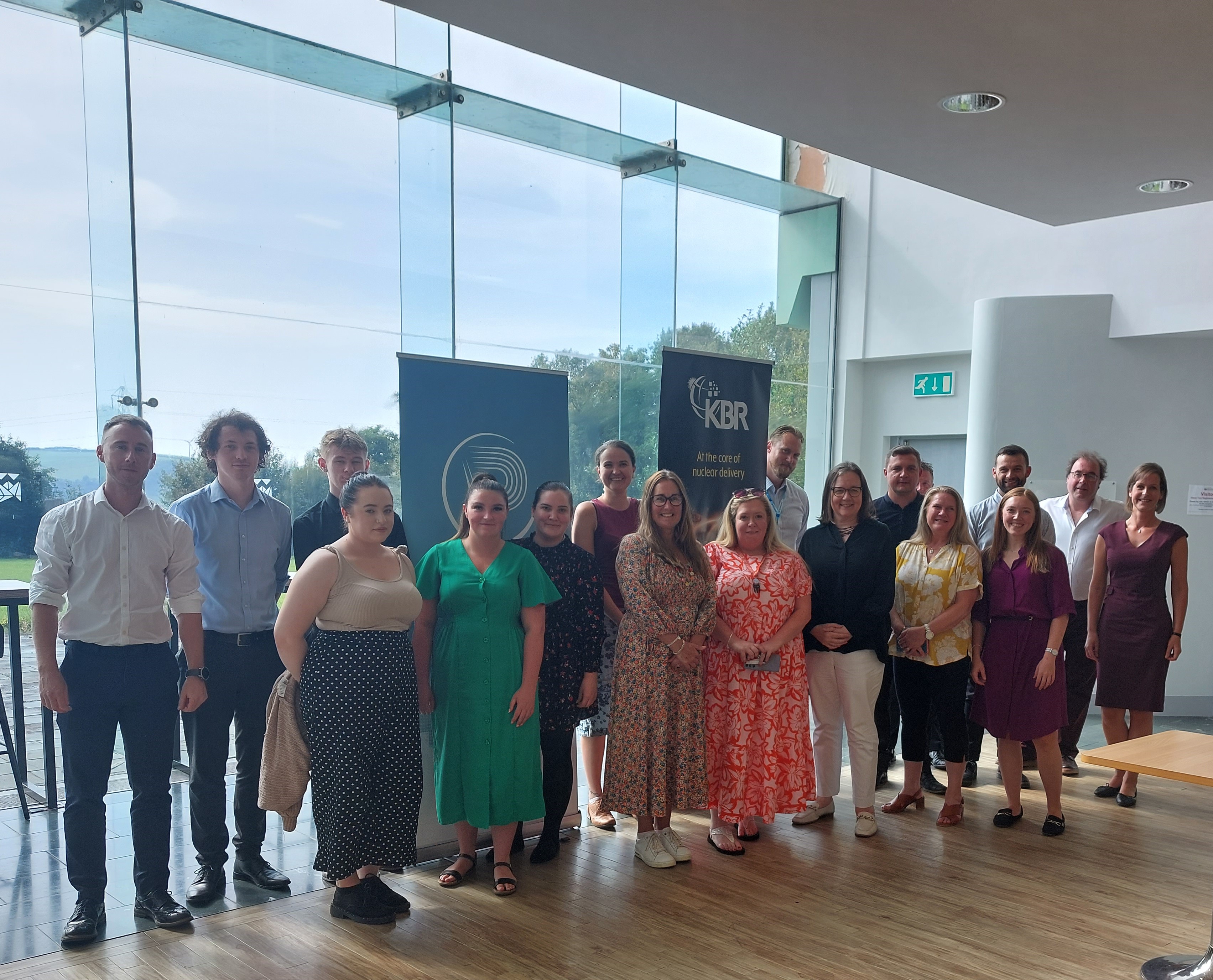 The efforts of KBR and it's people to support work at one of the world's largest nuclear decommissioning sites, Sellafield, has been recognized through two of the organization's annual reports.

2023 marks KBR's fourth year into its role as the integration partner on the Programme and Project Partners (PPP) contract, which is transforming major infrastructure delivery at Sellafield in the north of England – tackling the legacy of the site's past, building a capability for the future, and creating a clean and safe environment for generations to come. 

The partnership has mobilized a team of approximately 1,500 people, including 350 KBR employees, delivering a portfolio worth over £337 million a year.

KBR's Jeny Rawlings, Governance & Assurance Manager on PPP's Replacement Analytical Project (RAP), features in Sellafield's recently published 2022/23 annual review and demonstrates the expert capability KBR people provide, including how one of the program's most complex projects recently achieved an improved rating from the UK government's Infrastructure Projects Authority (IPA).

"As governance and assurance manager, it was part of my role to work with the team to improve that confidence. In the last twelve months we've done a lot of work on the project's schedule and costs, and in the last review the Infrastructure Projects Authority recognized this effort by awarding an improved project rating," says Jeny. 

"We still have more work to do, but as a team we're proud that we are seeing an improvement in stakeholder confidence."

KBR's role centers around uniting the partnership and providing program management expertise to transform traditional project by project delivery and maximize all the benefits that come from a highly collaborative programmatic approach.

Building on this close collaborative approach, an expert team from KBR's Frazer-Nash Consultancy business has supported Sellafield to produce their annual Research and Development report, working hand-in-hand with the client to interview, edit, design and present the overview and outputs of ground breaking efforts to support work in this market.

KBR's nuclear workforce has grown rapidly from 182 people in 2020, to 322 people in 2021, and to over a 1,000 nuclear professionals today, including interns, apprentices and graduates supporting our nuclear programs across the UK.